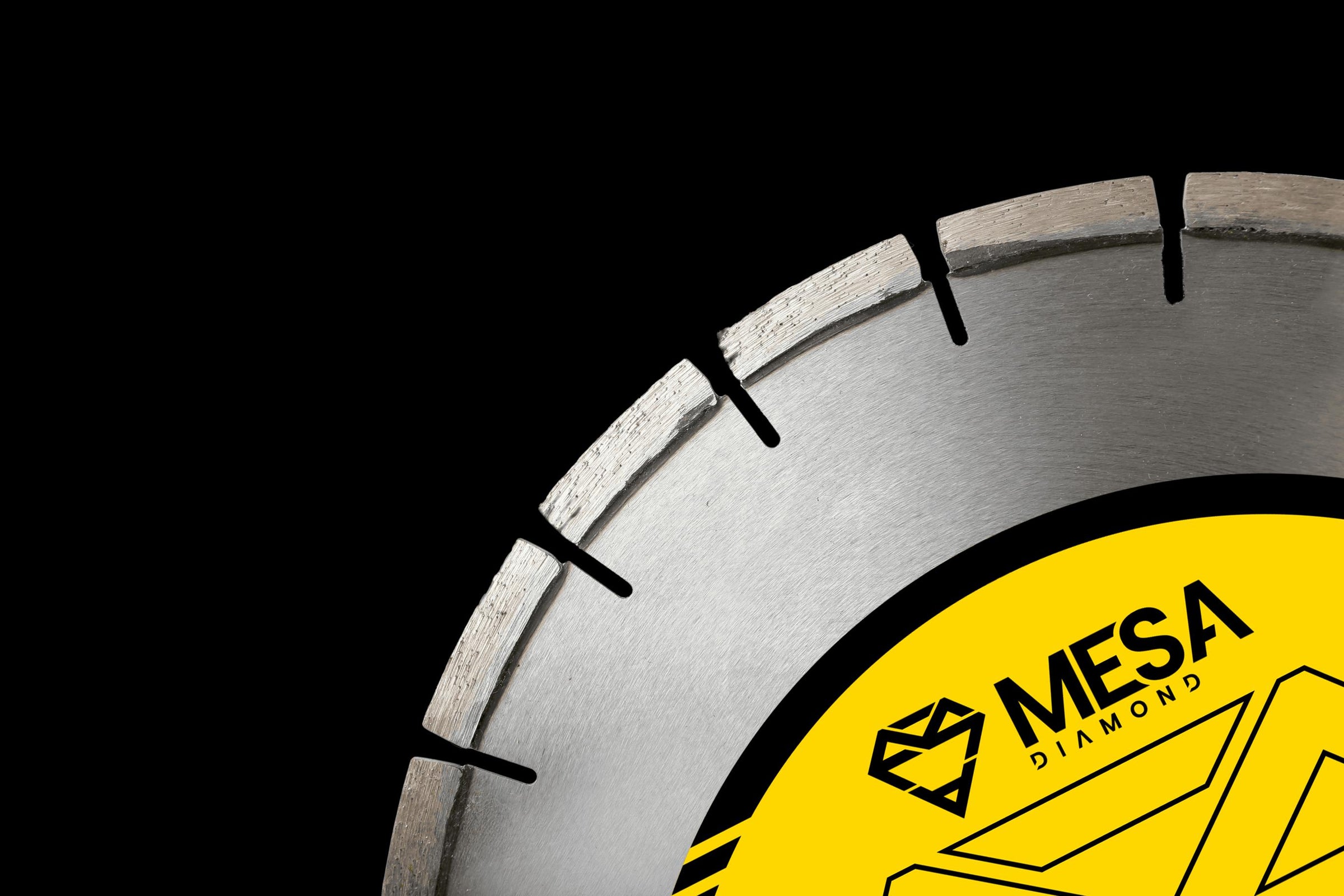 PREMIUM MESA DIAMOND SAW BLADES 
  Diamond saw blades allows faster cutting experience and long-lasting cutting life thanks to its layers with higher diamond concentration on diamond segments and durable structure. To ensure the best joint, first quality diamond particles are carefully double laser welded to premium steel core. The innovative segment design allows for better air cooling and chip deflection, resulting in improved performance with reduced stress on the operator and machine.
 Mesa Diamond Saw Blades designed to provide higher cutting speeds and smooth cuts.
Mesa Diamond Premium Diamond Saw Blades are ideal for general purposes and provide efficient results when working with especially highly reinforced concrete with rebar, cured concrete, green concrete, steel, stone, granite, brick, block, tile, asphalt and other hard materials. Diamond saw blades, with their durable structure and ability to cut even the toughest floors effectively, are the first choice for both small and large-scale operations.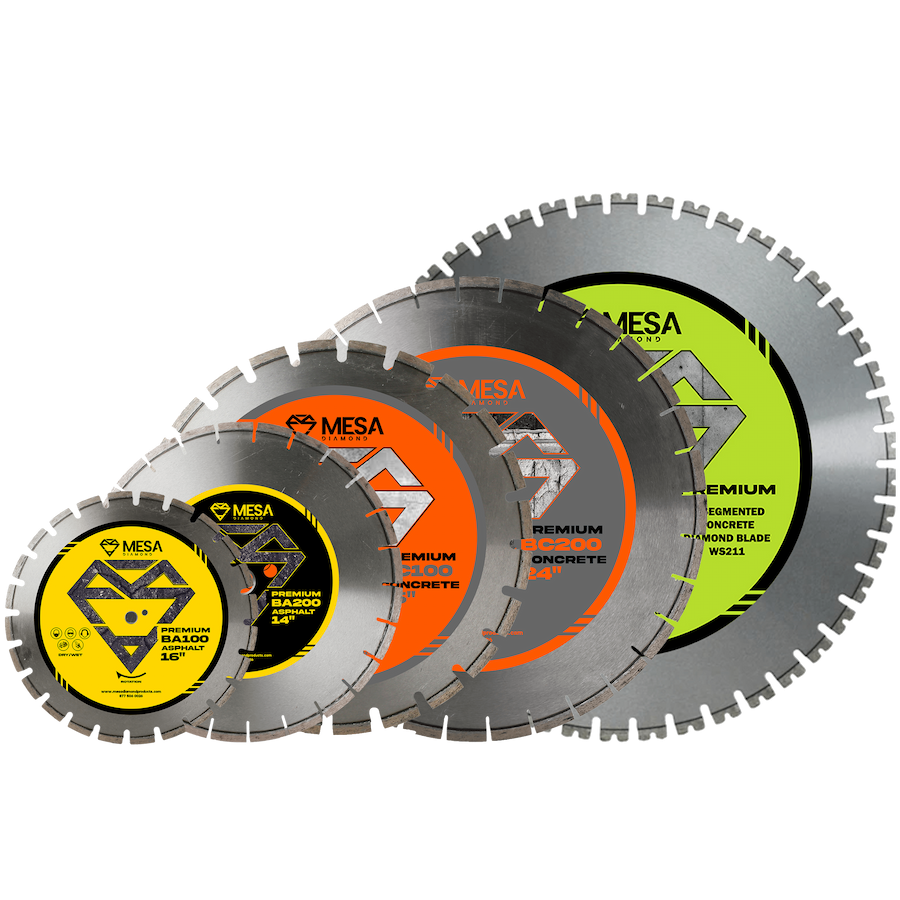 Mesa Diamond Saw Blades has high cutting volume and sturdy construction which boost efficiency while lowering operating costs. Our diamond blade features a cobalt matrix and high-quality diamonds, making our diamond saw blade the obvious choice.
Mesa Diamond concrete cutting and asphalt cutting blades may be used wet or dry, however we always recommend wet cutting for the best longevity and cutting performance. We offer professional quality diamond saw blades for concrete and asphalt cutting.
     Mesa Diamond manufactures the highest quality and longest-lasting diamond products including concrete saw blades, masonry saw blades, turbo diamond blades, asphalt cutting blades in the industry.
Our blade diameters ranging from 12" to 70", segment thickness range, and high diamond density.