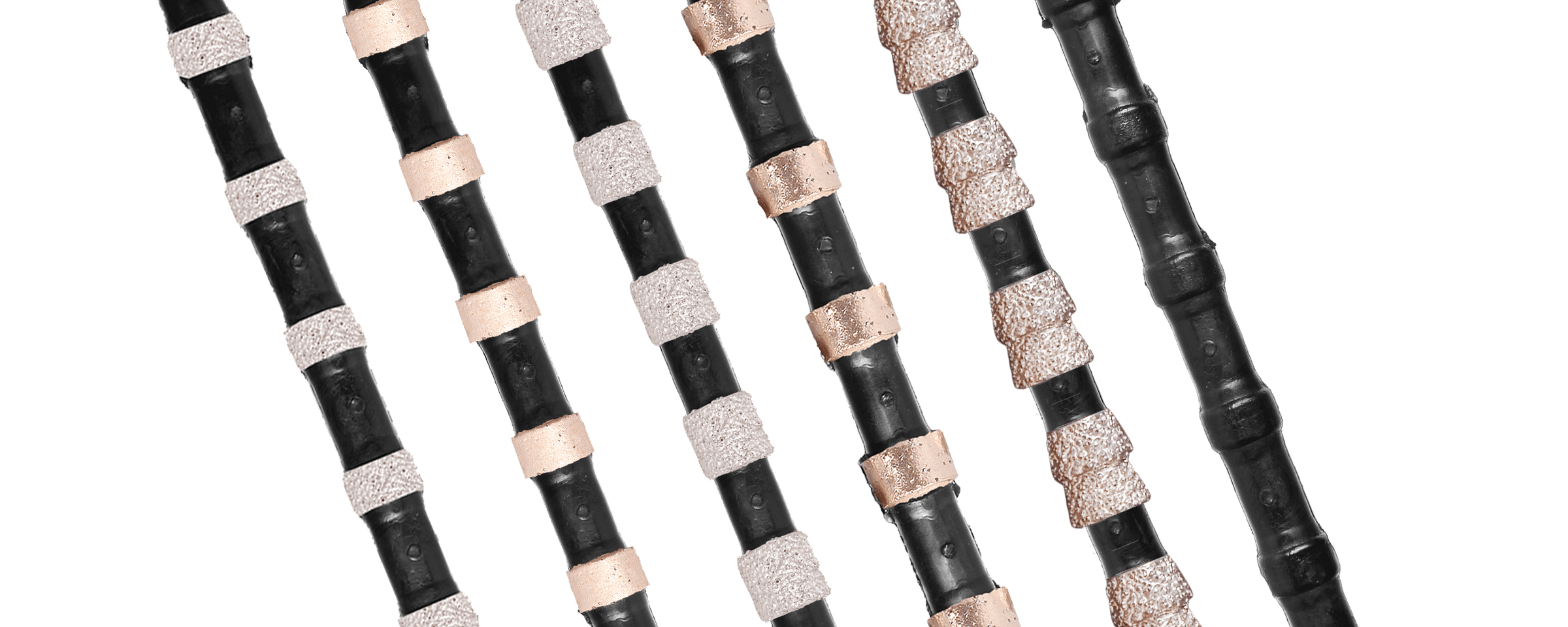 DIAMOND WIRE SAWING; FASTEST, SMARTEST AND THE MOST EFFICIENT WAY
     Diamond wire saw cutting technology provides ability to cut through almost any material faster and more effectively than traditional methods of cutting. Wire sawing is an effective cutting method that is ideal for removing large heavily reinforced, thick sections of concrete as well as other various applications including subsea diamond wire sawing, making angular cuts to vertical and horizontal structures and in nuclear facility areas where very sharp and meticulous results are required.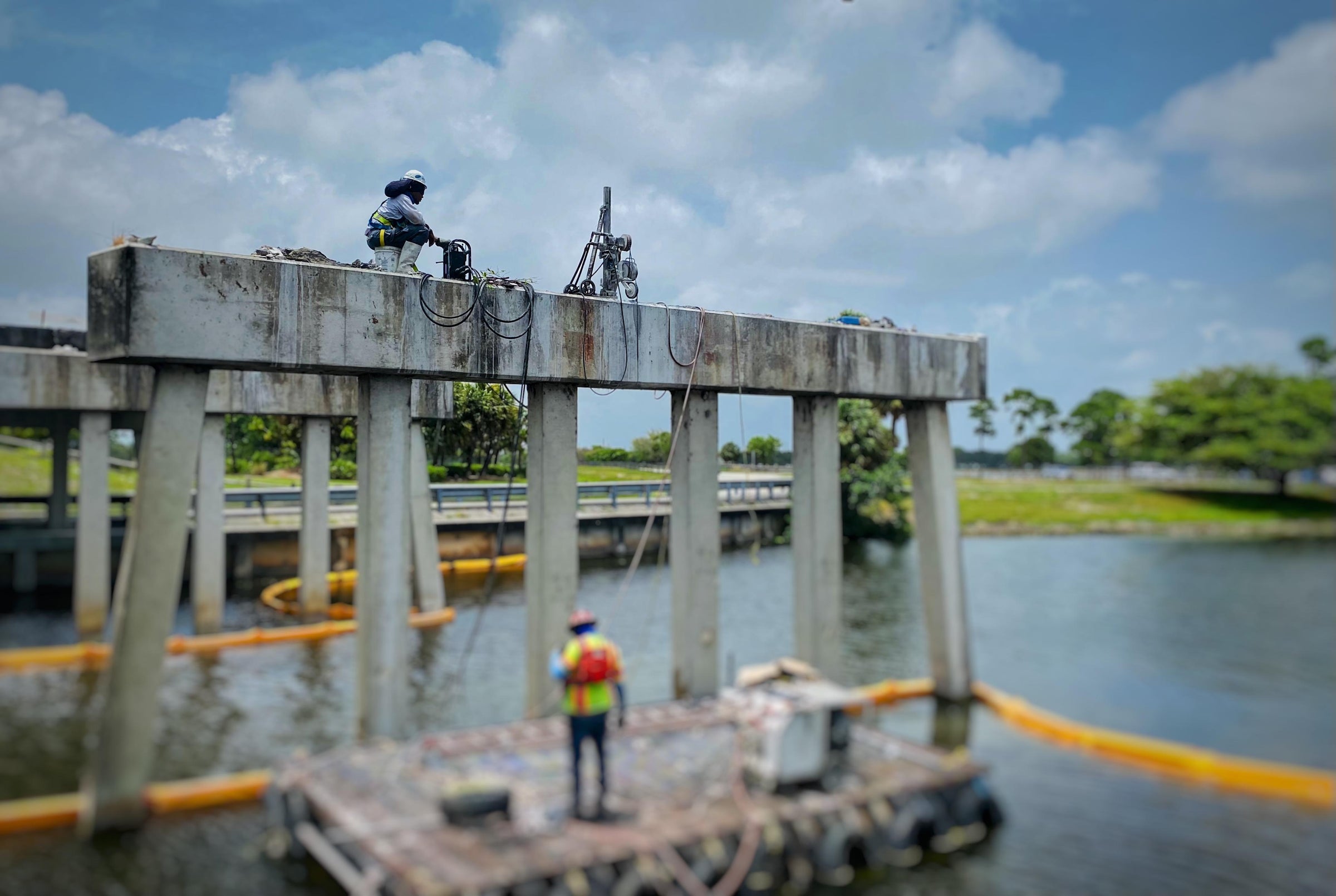 There are many advantages of wire sawing that saving time and operation cost as well as providing rapid cutting technique. Diamond wire sawing creates the least dust and noise and may be used to cut in any direction, including curves and circles.
     Mesa Diamond is a manufacturer of  a comprehensive line of diamond wires designed for work with a wide range of materials and applications. Depending on your cutting need and volume, we provide professional grade sintered wire and vacuum brazed diamond wires for a range of cutting applications in concrete, marble, and granite.
When it comes to complex cutting applications
in narrow areas
Concrete wire sawing is the ideal solution for achieving the greatest cutting results. 
Vacuum Brazed Wire C400
Mesa Diamond wires has maximum possible beads per meter. More beads per meter provides more contact between the cutting diamonds and the wire. It results in faster cutting speeds and longer product life. Furthermore, the distance between the beads is minimized, resulting in a more even cut. Our concrete and granite diamond wires have synthetic rubber coating which making it very flexible and simple to use as well as reducing the possibility of uneven wear on the wire beads.
   Using the advantage of being a manufacturer, Mesa Diamond provides satisfaction with high-quality sintered and vacuum brazed diamond wire for concrete, marble and granite that we produce in different size and thickness depending on your wire sawing needs. Mesa Diamond Wires have been utilized in the industry for 35 years, tested and authorized all over the world. As a manufacturer, we provide reliable diamond tool guarantee.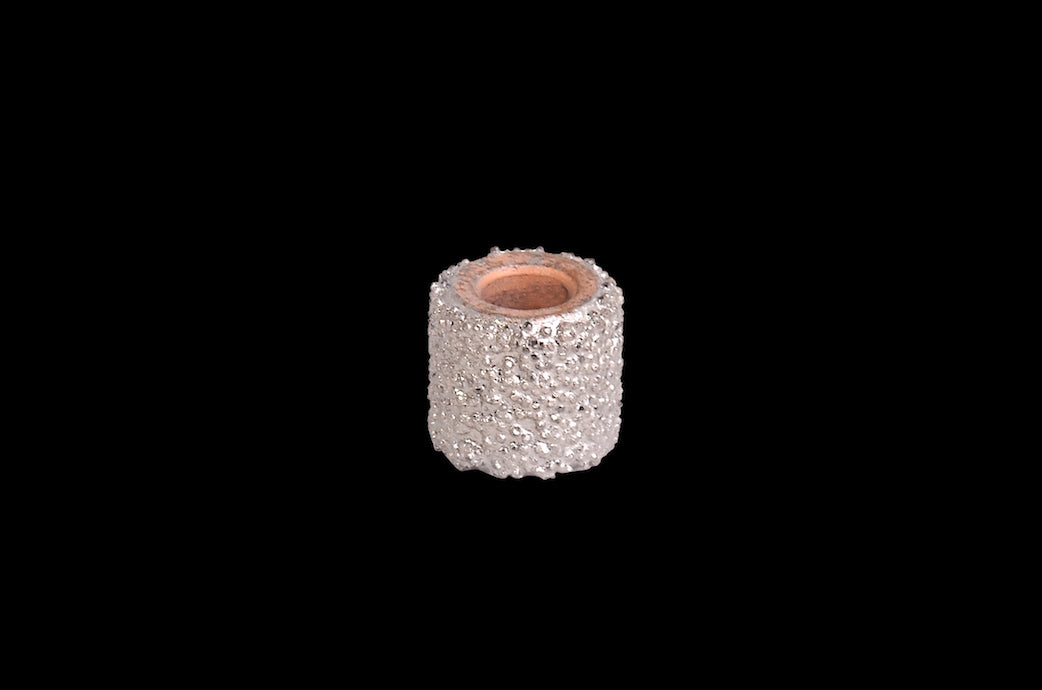 VACUUM BRAZED BEADS
Vacuum brazed diamond beads is a brazing method that fixes the diamond powder on the bead matrix. This method is more environment friendly compared to electroplated wires which causes pollution. Vacuum brazed wires are specially designed to provide faster cutting of concrete, reinforced concrete due to its extra sharpness of beads. In order to improve the lifespan of the wire, vacuum brazed beads are of double layer structure which greatly improve its sharpness. If your project needs faster cutting much more than longer cutting life, vacuum brazed wires are the ideal option.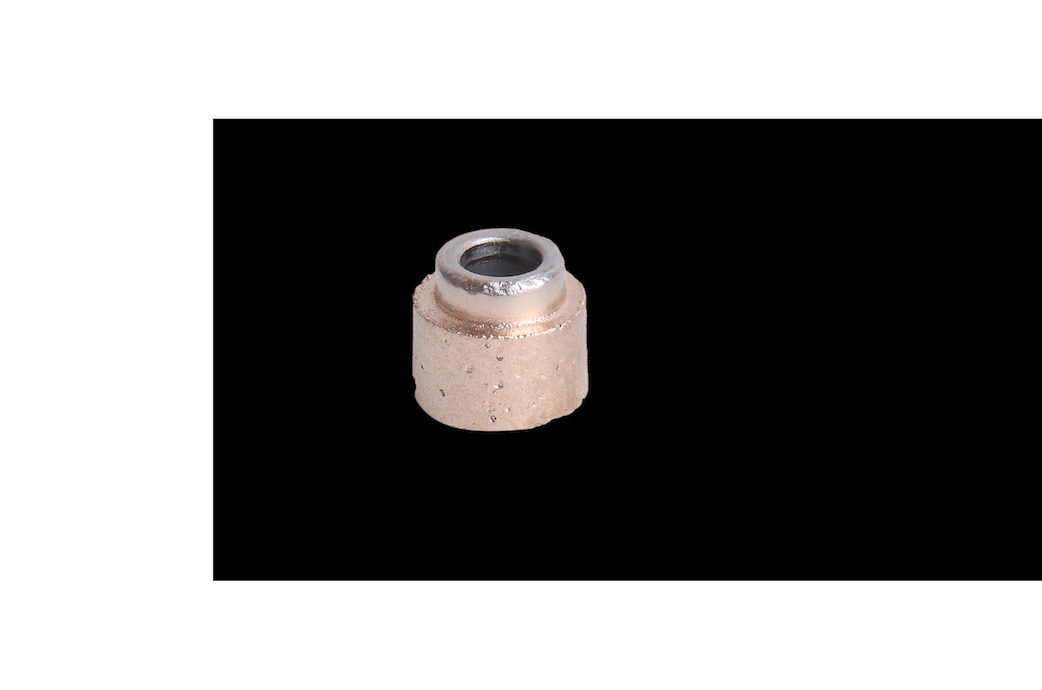 sintered beads
Sintered beads are made by mixing diamond powder and metal powder, and then sintering on the bead base. While sintering process, beads are being inserted in special tunnel ovens in approximately 1922°F.The structure of sintered bead has a relatively uniform diamond dispersion in order to cut evenly both upper and lower layers. Therefore, sintered beads has a longer lasting life and more cutting volume than vacuum brazed beads.Sintered diamond wires are widely used in cutting all kinds of stones like marble, granite, concrete, reinforced concrete and more. If your project needs more cutting volume than faster speed, sintered wires are the ideal option.