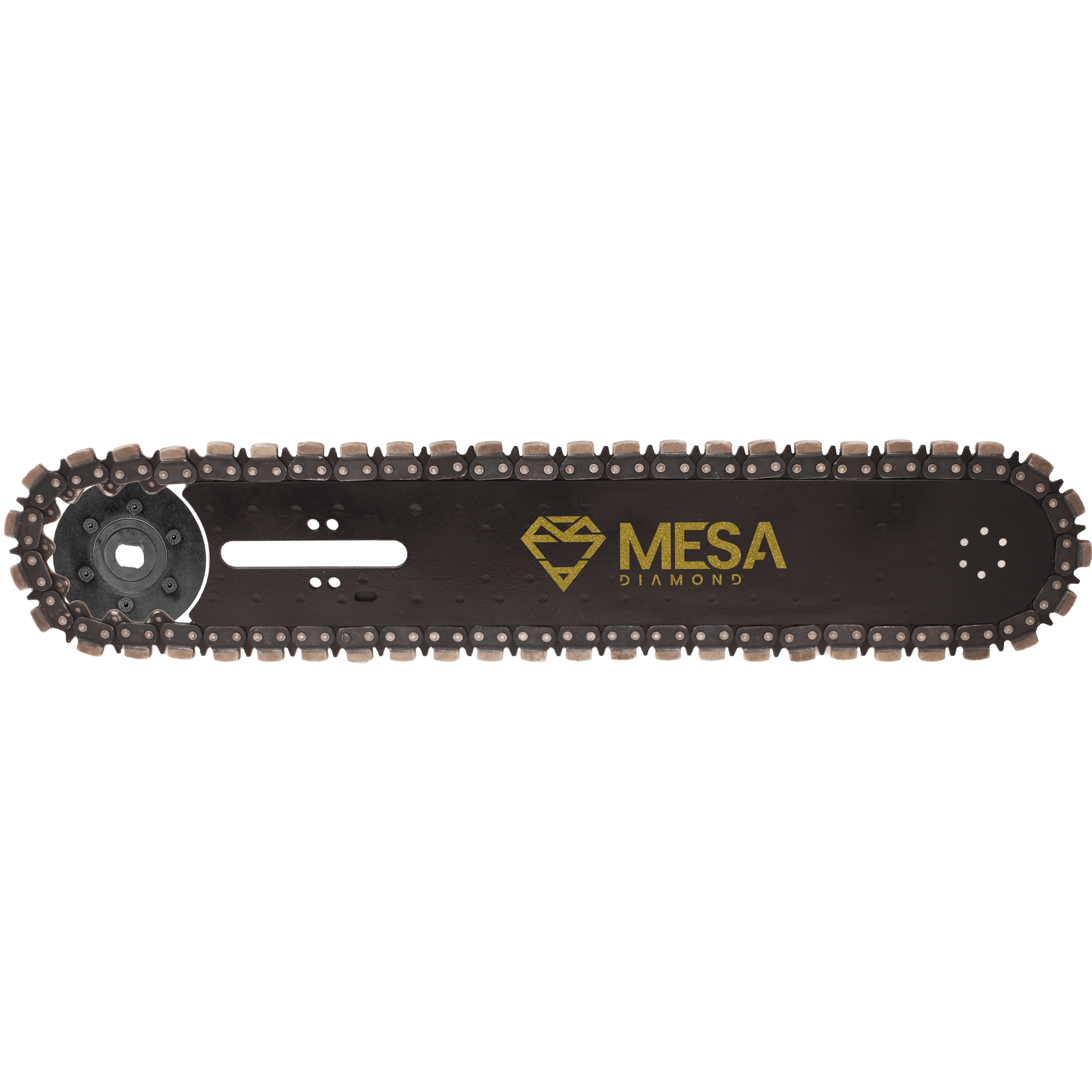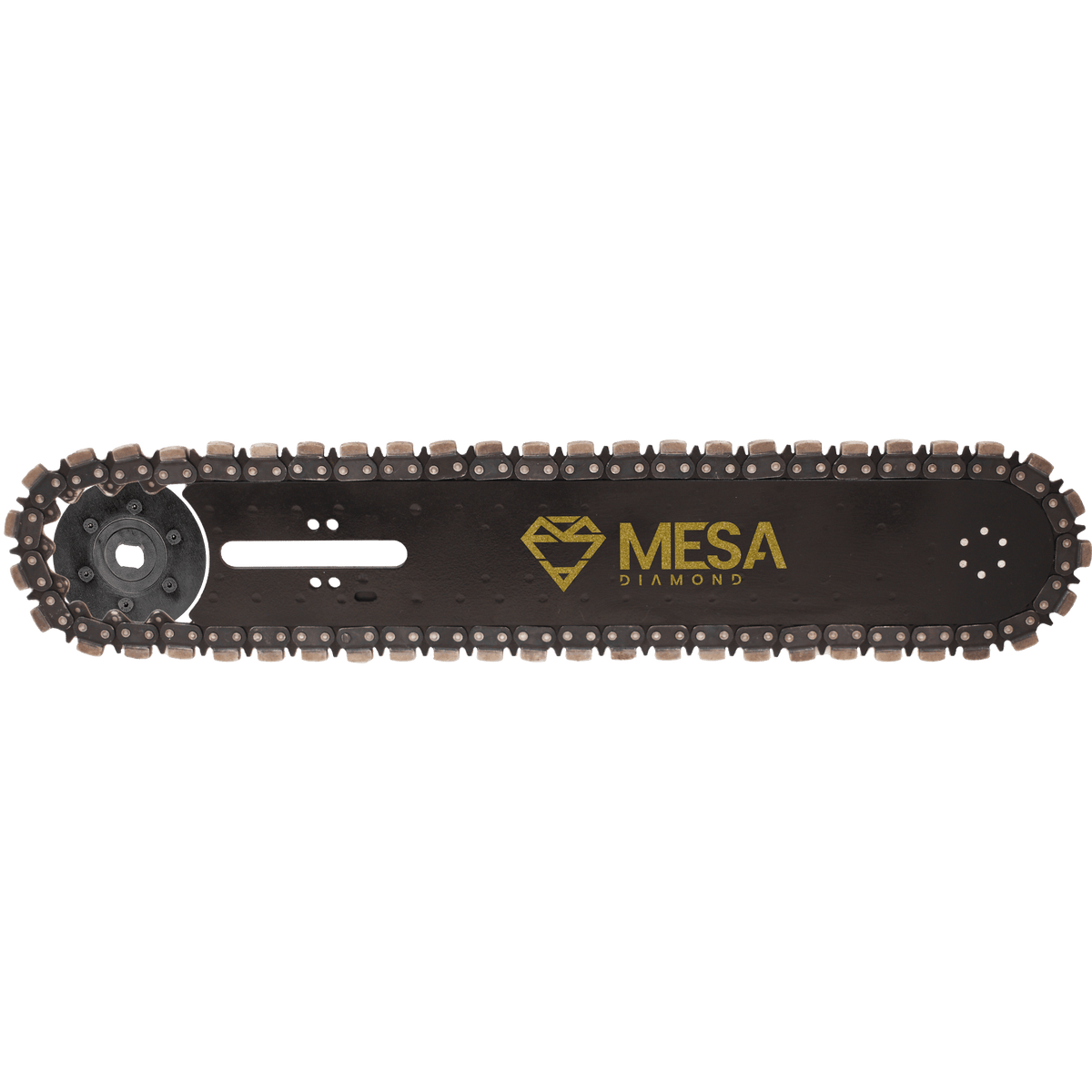 DIAMOND CHAINS & GUIDE BARS
practical
compatible design
Mesa Diamond specially manufactured diamond chains, guide bars and drive sprockets designed to be direct fit for most concrete chainsaw models in the market including ICS concrete chainsaws, Husqvarna chainsaws, STIHL, WEKA, CARDI, EDCO, Stanley, RGC chainsaws.
MAKE YOUR CHAINSAW SET
Available in both 3/8'' and 7/16'' pitch size to accommodate existing equipment.
Easily choose your pitch size,
Your chainsaw model
Your diamond chain or guide bar length.
Get your direct fit replacement diamond chain, guide bar and drive sprocket set for your all concrete, reinforced concrete, iron/pipe cutting needs.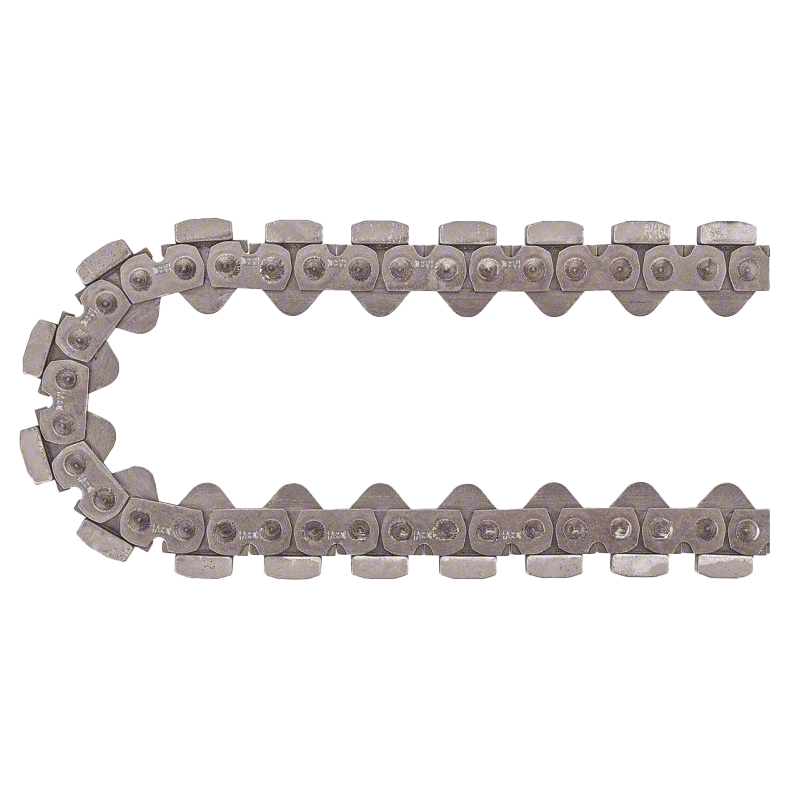 Impressive
Cross-Link Segment Design
Each link has diamond segments for minimized vibration, smoother cutting and longer chain life.
Wide range of
applications
Efficiently works for cutting with;
Concrete,
Reinforced concrete,
Brick/block,
Masonry, decorative stone,
General building materials,
Sandstone/abrasive materials,
Stone/granite,
Ductile iron
Cast iron/PVC
In order to have the best performance and lifespan from our diamond chains, we always recommend replacing the guide bar and drive sprocket together with diamond chain.
Mesa Diamond Chains, Guide Bars and Drive Sprockets are specially manufactured to fit various types of chainsaw make and models in the market including:
ICS613, ICS633, ICS680, ICS695, ICS814, ICS823, ICS853, ICS880, ICS890, ICS710
Husqvarna K960, K970, K6500, K7000
STIHL GS461 Rock Boss
Stanley CS05-06, DS11
RGC Mini Saw, RGC C150/SS15
CARDI
WEKA
EDCO