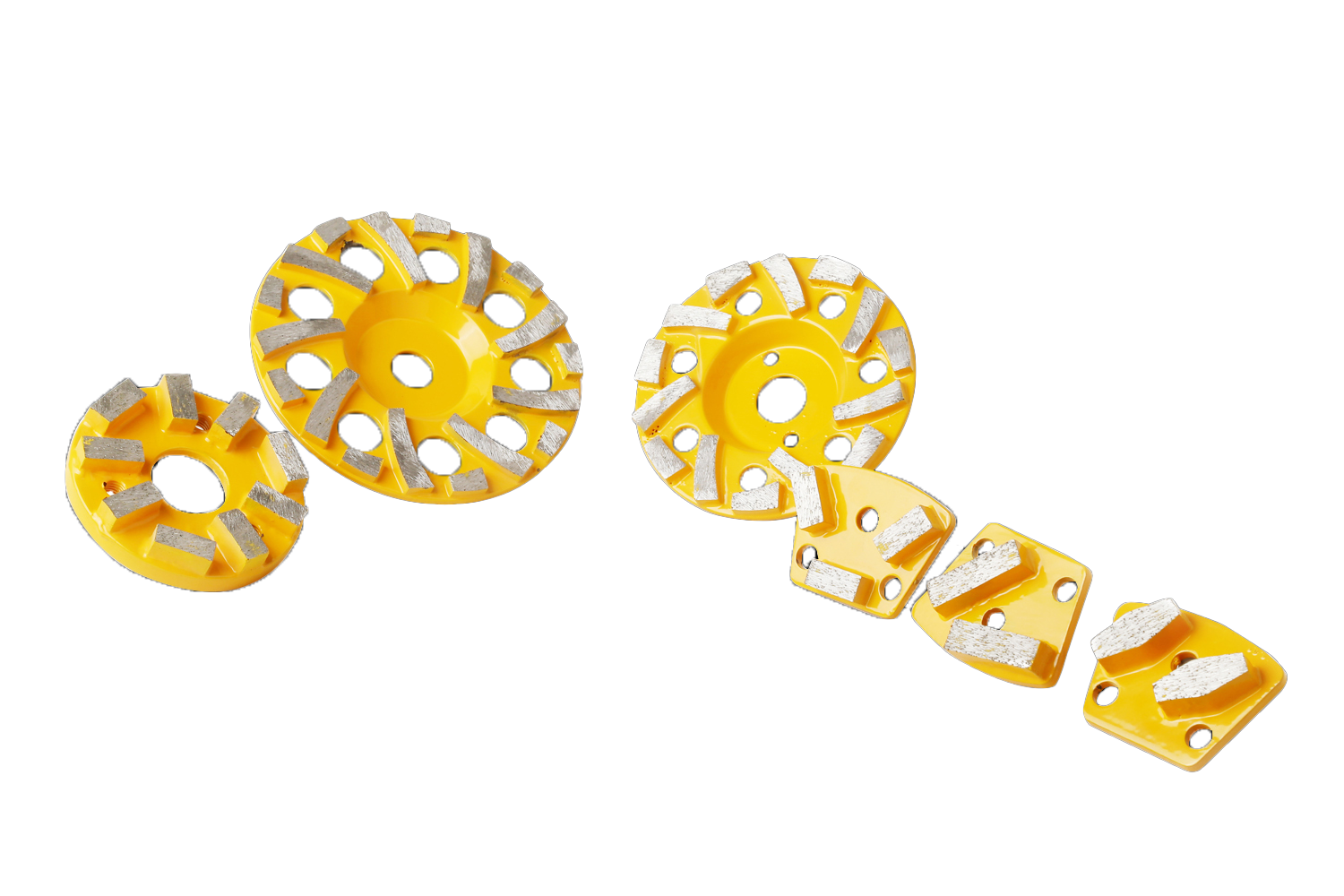 MESA DIAMOND DIAMOND GRINDING CUP WHEELS 

    Diamond cup wheels are designed to use for grinding; cutting; polishing concrete, hard concrete, marble, granite, and field stones; and can be also used for removing paint, chemicals and film, epoxy coating, mastics, water-proofing coating and markings & lines.
    Diamond cup grinding wheels of the highest quality for masonry, stone, and similar materials. Use for concrete deburing, rough-surface grinding, and form mark removal, as well as leveling and preparing concrete and stone surfaces. Each wheel is CNC spin balanced for improved grinding precision and reduced vibration and noise. For fast, aggressive grinding at a low cost, using 9 and 14 segment wheels provides best results. Wheels with 18 and 24 segments are designed to grind more smoothly and last longer.
    The innovative design of diamond cup wheels allows fast material removal and a smooth finish while reducing vibration for improved operator comfort. Depending on the hardness and nature of the concrete or other masonry materials need to be grinding, the type of diamond cup wheels should be using will be determined by your application. Diamond cup wheels are suitable to use for concrete diamond grinder, floor grinder and walk behind concrete grinder. The majority of them have large holes for better dust collection and to keep the cutting blade cool.
    Mesa Diamond designed their diamond cup wheels as single-row diamond cup wheels, double-row diamond cup wheels and turbo diamond cup wheels. Also, engineered to provide the most efficient results on grinding applications such as concrete grinding, floor grinder, coating removal, shaping and polishing of concrete surfaces etc. Mesa Diamond has a wide range of styles and configurations to meet all of your grinding application and surface preparation needs.